Sign up to receive specials, promotions, and the latest information on what's new in Dermatology right in your inbox!
---
Exilis is here!
Now at SBD: Exilis! Call us today for a consultation to learn more about this new tightening treatment for face, neck, abdomen, arms and legs.

Now featuring the "Ouchless® Needle!"
Now at SBD - the Ouchless® Needle makes injectables even easier! A cool, soothing spray is delivered to the skin right before the injection, minimizing discomfort.

We are a LAVIV Certified Facility!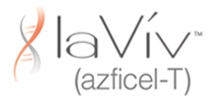 Experience the latest in technology at SBD! LAVIV (azficel-T) is the first and only FDA-approved therapy that uses your own cells (fibroblasts) to produce collagen and treat smile lines. Call 305-672-1233 to schedule your appointment today!

We're on facebook!
Remember to follow us on our facebook page to receive the latest info on specials and interesting dermatology news!
Click here for fb page!